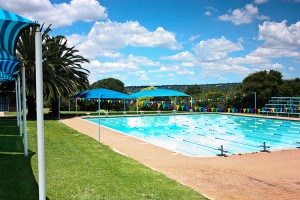 Our Facilities
Randpark Primary has outstanding school, learner & sporting facilities catering for all our students needs.
From our Computer Center, Library and Hall to our Cricket nets, full size Swimming pool and Netball courts, to name a few, provide our learners with the equipment to enhance their life experience and nurture their natural talents.
Our educational display every year affords parents and learners the opportunity to view a broad cross-section of work from all the grades. It's show-off time.
The Library is the heart of the school. All sorts of hardware and software, I.T. and other forms of electronic media are available for information and research purposes which goes hand in hand with our state of the art computer centre.
An active mind and body is a healthy mind and body.
What we have
School Hall
Media Centre and Library
Fully Equipped Learner Computer Centre
Tuck Shop
Intercom System
Landscaped Gardens
Grounds
Tennis & Netball Courts
Swimming Pool
Two Sports Fields
Cricket Nets
Randpark Primary has a tuck shop in operation at the school during breaks and other events.
Aftercare is not offered by the school. However, private aftercare facilities are available in close proximity. Details can be obtained from the school secretary.